Cafes. Pubs. Theater. Live Music.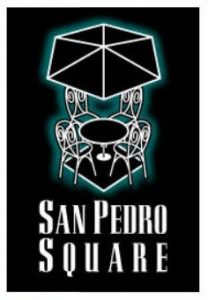 Discover something for every taste bud and budget on one of downtown San Jose's most happening streets. From burgers to bolognese and hundreds of craft brew taps to the best wines from around the globe, San Pedro Square has something for everyone. This historical hangout is in the heart of downtown San Jose and a short walk from the SAP Center.
You'll find white tablecloth dining and great options for the kids in neighborhood joints.
Check out San Pedro Square for Super Bowl 50 and find a super-charged fun. From 11 a.m. to 6 p.m. Jan. 30 SJMADE – the curator or the best in local crafts and art – hosts San Jose's first Screen Print Showdown, where local print houses competing in friendly screen-printing competitions based on designs from a public design contest.
Did you know?
San Pedro Square celebrates the best of the best weather in the world. More than 300 days of sunshine every year. Little wind. Mostly mild temperatures during the daytime. Warm summer nights with NO FOG. Ahh … just sit back and relax.